Frankfurt Main Finance publishes at irregular intervals press releases on projects of the association and on changes in the membership.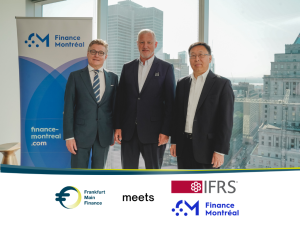 Today, the two financial centre initiatives signed a joint statement of intent to support the Global Baseline in Sustainability Reporting by the ISSB. Montréal and Frankfurt are both home to the ISSB's offices.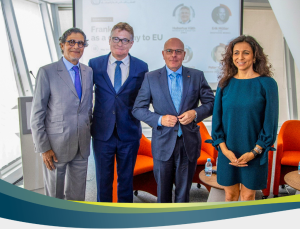 Casablanca Finance City (CFC) and Frankfurt Main Finance (FMF) collaborated, alongside the German-African Business Association, to strengthen business cooperation between the Eurozone and Africa in green and sustainable finance as well as FinTech.
The Presidium of Frankfurt Main Finance has elected Gerhard Wiesheu as President of the Financial Centre Initiative for another two years. The re-election of Wiesheu, who first assumed the presidency in 2020, was unanimous.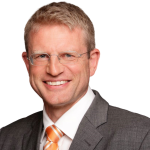 Dr. Ralf Witzler
Head of Communication
Frankfurt Main Finance e.V.
Frankfurt Main Finance also provides up-to-date information on the topics of the financial centre via social media.
Find all FMF related logos and photos for editiorial use on our seperate download page.
Newsletter:
Finance Matters
The e-mail newsletter ,,Finance Matters" provides monthly information on current news and facts about the Frankfurt financial center as well as interesting events.
You can register here. We will only use your e-mail address to send you the monthly Frankfurt Main Finance Newsletter via MailChimp.

Information on performance measurements including the consent, the use of the service provider MailChimp, logging of the registration and your revocation rights can be found in our privacy policy.
(Visited 1,582 times, 1 visits today)