The Seoul-based Korean Society of Blockchain signed a Memorandum of Understanding with Frankfurt Main Finance to outline their mutual efforts to strengthen coordination of relevant activities. The agreement focuses on their national blockchain ecosystems and how establishing a linkage could benefit each other.
The South Korean capital Seoul in the Sudogwon metropolitan region is an important business and financial hub and by far the country's most important economic region. Almost half of all South Koreans live in this region, since it is among the major metropolitan areas in the world and located within one of the largest economies in East Asia.
Seoul records a large concentration of headquarters of international companies and banks, including many major multinational corporations. Just like Frankfurt, the South Korean capital has a large banking district named Yeouido – often called "South Korea's Wall Street" – which has been serving as the centre for the finance industry since the 1980s. After the destruction of the metropolis in the Korean War, it was quickly rebuilt and grew dynamically, leading to being one of the "Four Asian Tigers".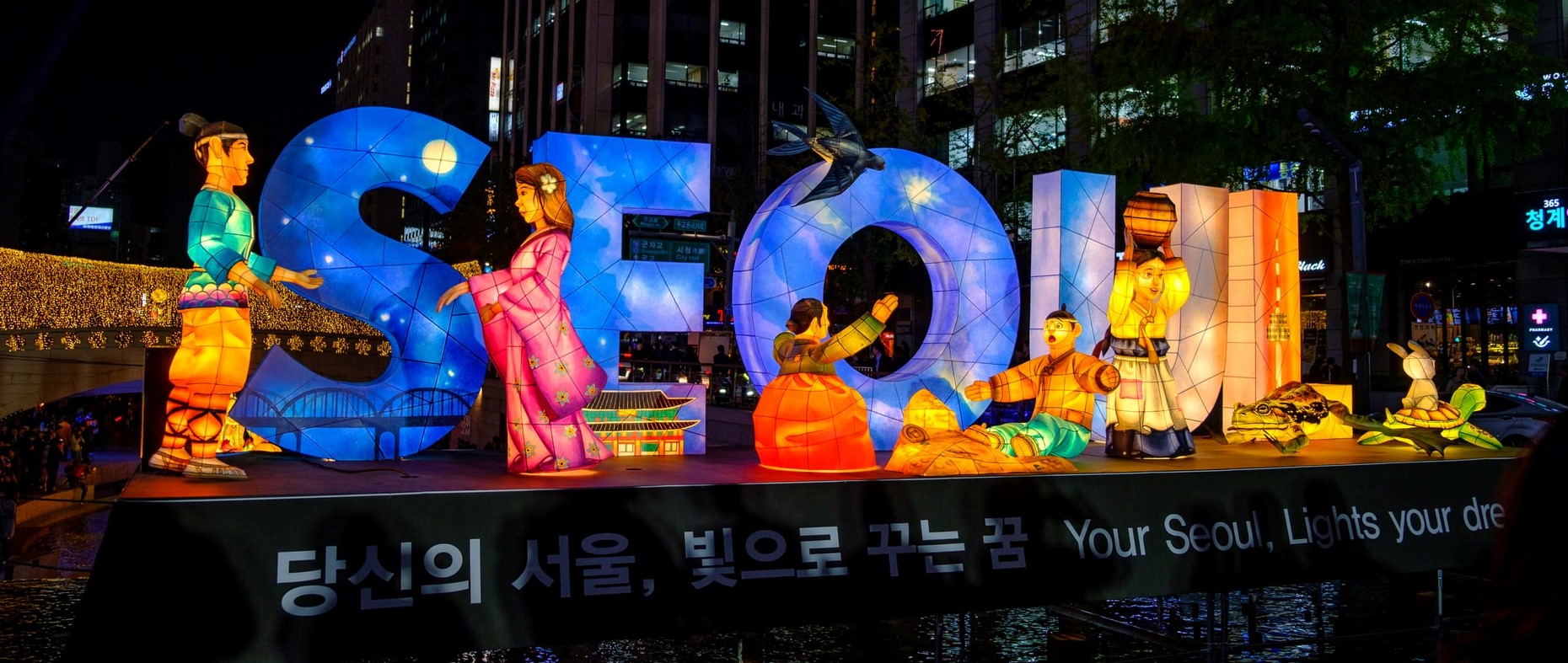 One of the biggest metropolitan areas in the world
Apart from Seoul's active finance sector, the city is also known for its tourism industry which plays an important role in the economy of South Korea. The country is currently ranked as 20th highest country receiving the greatest number of visitors in the world, of which the major part comes to visit from Taiwan, China, and other Southeast Asian countries. One of the reasons why so many people come to visit is its unique combination of cutting-edge technology and remarkable history, bringing together the future and the past.
Exploring Seoul definitely helps you to gain a deeper understanding of Korean culture. Its numerous palaces and Buddhist temples, from which Gyeongbokgung is the most popular one, tell the story of different kingdoms, wars, religions, and other historical events that shape the culture. Koreans come to Seoul to get the latest fashion trends, hike incredible mountains and experience the city's vibrant nightlife. A very famous event occurs during the cherry blossom season: The Spring Flower Festival in Yeouido Park, which comes with a supporting program including cultural events, as well as the opportunity to taste the diverse local cuisine.
Images: Unsplash and Pixabay
(Visited 101 times, 1 visits today)